Perform a VIN Check Free!
Our vehicle history report contains all important information to protect buyers from fraud.
VIN CHECKED & BUYERS PROTECTED

Do you want to know how the VIN check works?
Here is a sample report.
GET DETAILED VEHICLE HISTORY REPORT
By using our VIN CHECK FREE service, you get access to the basic specifications of the vehicle and then access to a complete vehicle history report.
Nearly 500,000 vehicles with a fraudulent mileage are sold every year.
Use our FREE VIN CHECK to know if the car mileage is right!

Vehicle history report will also show you if the car has any damage like flood damage, hail or fire, salvage title etc.
The vehicle history report also includes SERVICE HISTORY! (if available)

One motor vehicle theft was reported every 41 seconds in US. That's crazy, huh?
Perform a VIN CHECK FREE and obtain your vehicle history report to protect yourself from buying a crime based vehicle & losing all your money.
Performing a FREE VIN CHECK will also give you all main the vehicle information like make, model, year, equipment and much more!
You can check whether it matches the information provided to you by the seller.
Our VIN CHECK FREE service will also help you avoid buying a lemon vehicle!
Because no one wants to have a car with hidden problems..
Vehicle history report also includes useful information like Lease, Taxi, Police use..
VIN Check Free & Obtaining vehicle history report is a MUST before buying a used vehicle!
Find out useful information about vehicles. Selling & buying tips, statistics and much more!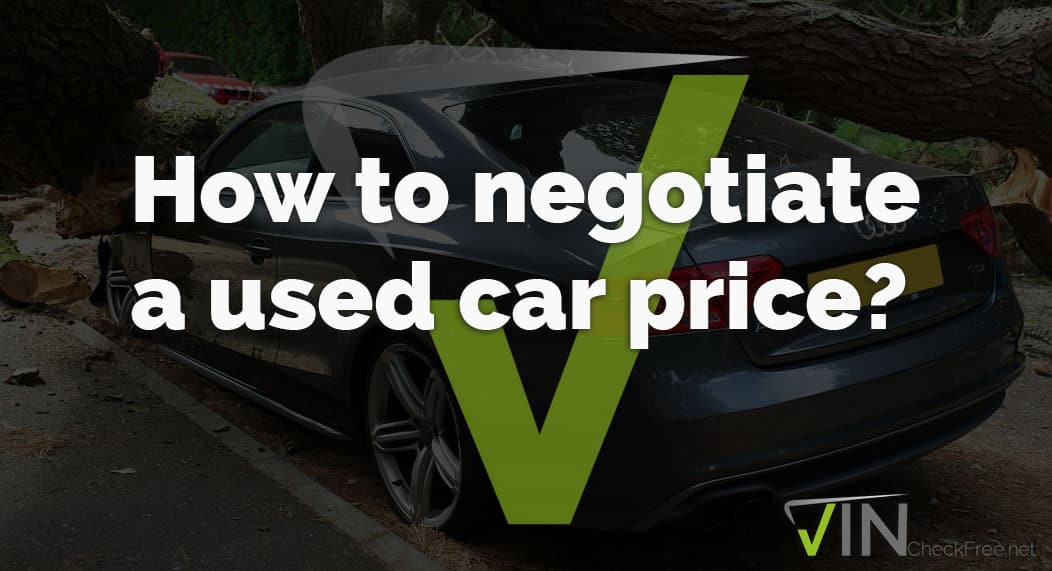 Tips
Obtaining a vehicle history report (based on VIN code) can be a valuable tool when negotiating the price of a used vehicle. Here are some tips for using a vehicle history report to negotiate the price of a used vehicle.
Read More »